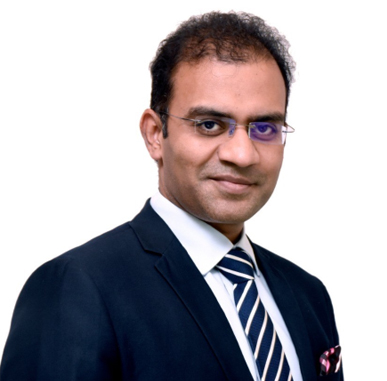 Ashish Rajvanshi
Head of Adani Defence and Aerospace.
India is determined to be among the top five countries in the world in defence capabilities and a vibrant defence industry is essential to secure national sovereignty and military superiority. Adani Defence & Aerospace is determined to play its role to enhance India's defence and industrial capabilities and help build a secure nation.
The sense of purpose of supporting the country and our armed forces to become self-reliant in defence technologies, and to help build an indigenous defence ecosystem is highly fulfilling for the team. Make in India underpins our strategic intent and will help in indigenisation of technologies, stronger trade balance by facilitating exports and creating employment in India.
Adani Defence and Aerospace will achieve this by:
Focusing on platforms and technologies of critical importance to meet emerging security challenges
Collaborating with committed global partners for transfer of technology and skills
Leveraging and growing dynamic MSMEs to develop a sustainable defence ecosystem in India
Focusing on critical capabilities for indigenisation including design, system integration, maintenance and upgrades in India
Indian armed forces are among the best in the world and undoubtedly need Indian platforms, technologies and systems. Adani has put the best foot forward and will be the industry force in support of the Indian armed forces.
Download high resolution image